Sergey Wenger is the Jury Chairman of Industry contest at the 17th KIAF
For the first time ever Kyiv International Advertising Festival entries will be evaluated by independent Industry jury team, which is formed from Ukrainian advertisers. The client contest will work under the Jury Chairman Sergey Wenger, Marketing Director at Mironivsky Hliboproduct. The judges will appreciate the creativity and originality of creative solutions in contest entries in such disciplines as Film, Print&Publishing, OOH, Radio, Digital&Mobile and Advertising Campaigns.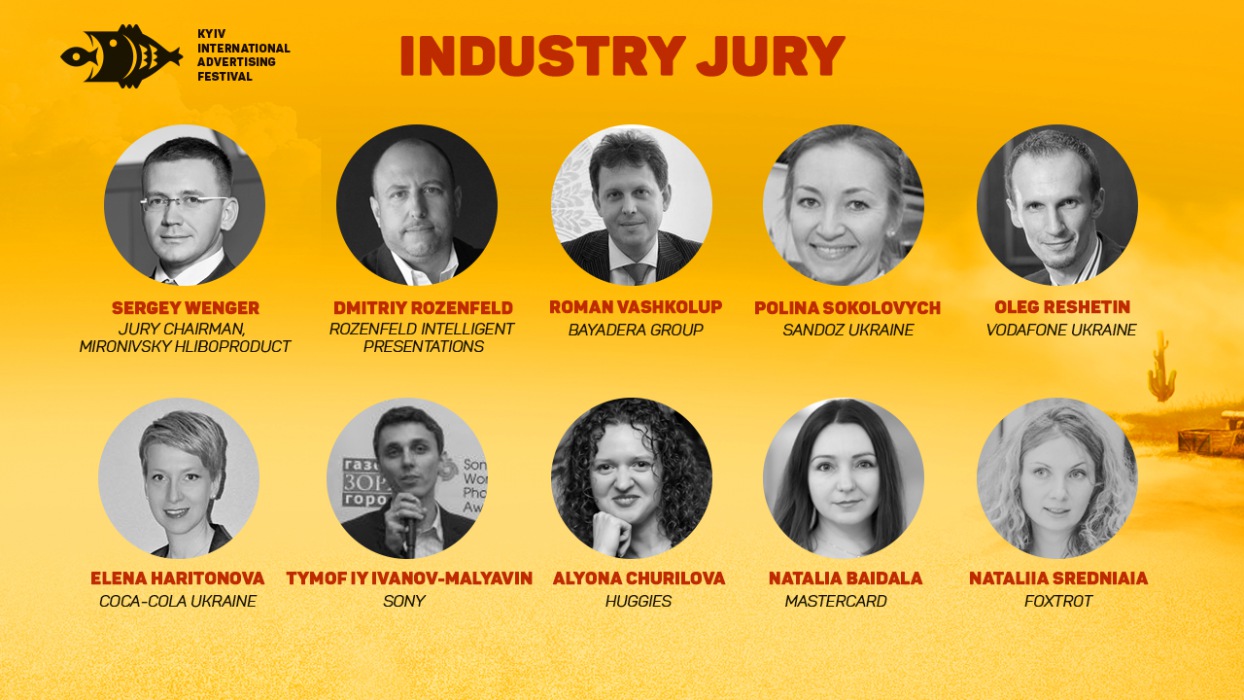 Jury of Industry contest will evaluate works in 12 categories. Each work in this contest must be relevant to the selected product/service and its discipline.

Sergey Wenger at the Industry contest will work together with:
· Dmitriy Rozenfeld, Managing Partner at ROZENFELD Intelligent Presentations, Ukraine
· Natalia Baidala, Business Leader Ukraine & Moldova at MasterCard, Ukraine
· Nataliia Sredniaia, Marketing Director at Foxtrot, Ukraine
· Oleg Reshetin, Marketing Director at Vodafone Ukraine
· Elena Haritonova, Marketing Manager at Coca-Cola, Ukraine
· Roman Vashkolup, Director of Marketing and Strategic Development at Bayadera Group, Ukraine
· Alyona Churilova, Senior Marketing Manager at Huggies, Ukraine
· Polina Sokolovych, Brand Manager at Sandoz Ukraine
· Tymofiy Ivanov-Malyavin, Marketing Communications and Direct Touchpoint at Sony Ukraine
Sergey Wenger, Jury Chairman of Industry contest
Sergey Wenger came to profession from jurisprudence, founding in the late 90's the legendary Panic Design. Prior to that, he managed to check out in vivid journalistic projects, ran the editorial offices and regional business publications. Has a great and diverse experience. He worked in marketing, advertising, sales management, business development and business consulting. He has many successful startups and anti-crisis cases in domestic and overseas markets. In the last 10 years Sergey Wenger worked as Deputy General Director for sales and marketing in the management company of a major Siberian agro-industrial holding, previously he was a Manager of the creative agency PROVID. Also during this period, Sergey has added to its asset development vodka brand "Myagkov" in Russia and a successful deal on its sale to foreign investors. When Sergey returned from Russia he headed the Marketing Department of Mironivsky Hliboproduct. The company is known on the market thanks to brands "Nasha ryaba", "Legko", "Fua Gra", etc.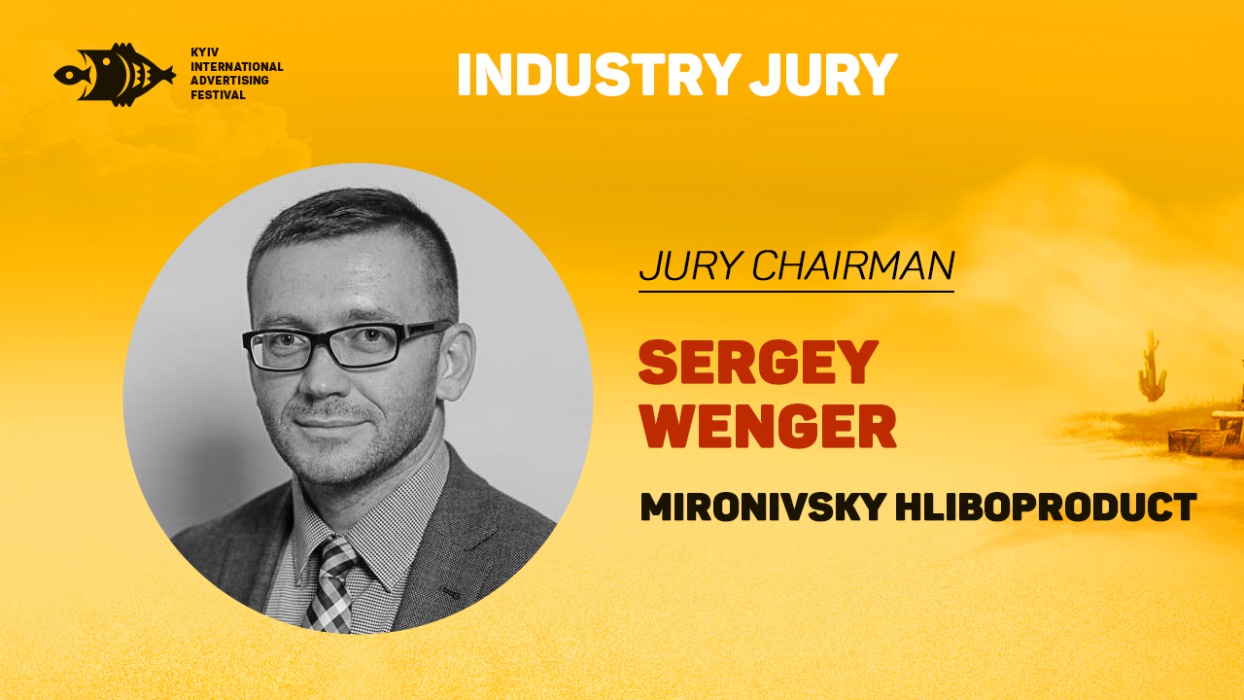 Deadline for entries of the 17th KIAF is on April 22, so hurry up and register on the contest website.
If you have any questions, please, contact organization committee: 0038 (044) 490-90-30, project@vrk.org.ua – Olga Podgorska, contest@vrk.org.ua – Alona Babko.