Pavlo Tayanovskyy is the Jury Chairman of Best Marketing Innovations contest at the 17th KIAF
Best Marketing Innovations jury will be headed by famous media strategist at advertising and communications market – Pavlo Tayanovskyy, Carat Ukraine.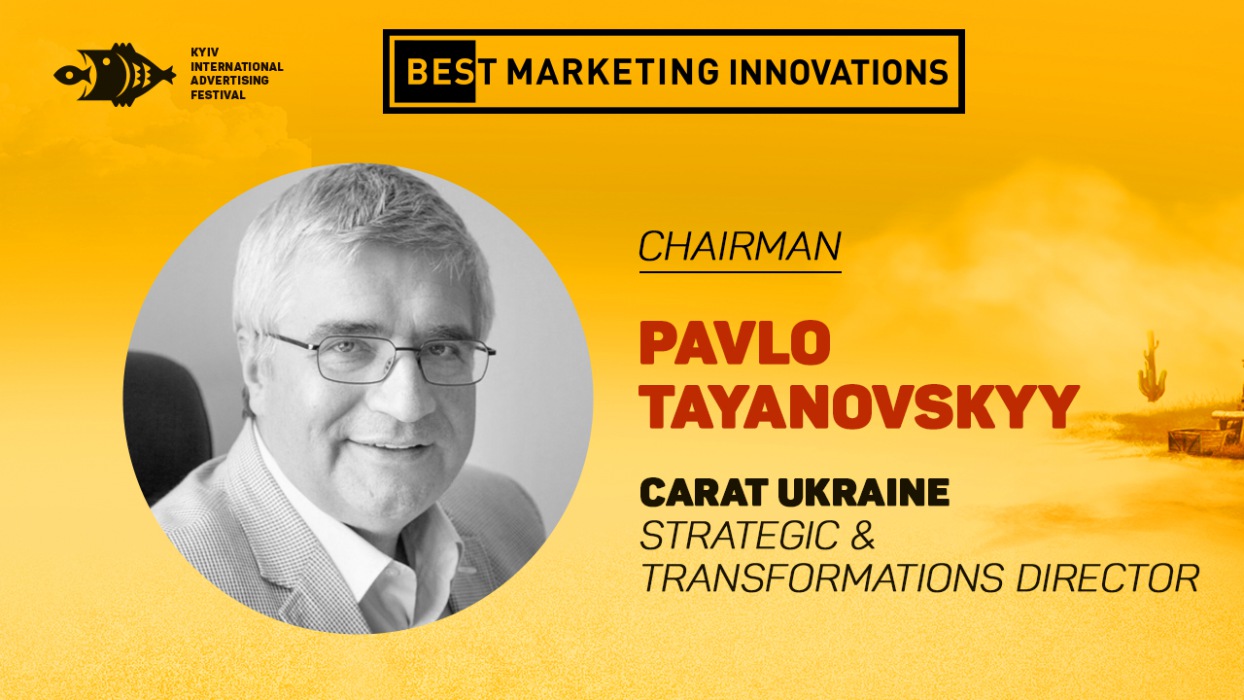 As announced early, this year Best Marketing Innovations is a part of contest program of the 17th Kyiv International Advertising Festival. Contest results are taken into account of Ranking of the best marketing teams that is called Best Marketing Teams.
Pavlo Tayanovskyy more than 15 years professionally engaged in marketing communications at the Ukrainian market. Over the years Paul has held positions as Media Director at Universal McCann Ukraine, Director of Strategic Planning at McCann-Erickson, Director at Advantage/ADV. He was a Head of strategic planning in TMA Draft Ukraine. Extensive practice in communication planning of different marketing disciplines – media, creative, BTL and digital – is allowed. Pavlo Tayanovskyy to see a complete picture of the development of the communication market. He speaks at professional conferences with reviews of trends. During his free time he devotes to the distribution of knowledge in the field of marketing, media and communications.

Deadline for entries of the Best Marketing Innovations contest within the 17th KIAF is on April 22, so hurry up and register on the contest website.
If you have any questions, please, contact organization committee: 0038 (044) 490-90-30, project@vrk.org.ua – Olga Podgorska, contest@vrk.org.ua – Alyona Babko.