Welcome to jury of DESIGN & BRANDING contest of 17th KIAF
Organizing committee of 17th Kyiv International Advertising Festival presents DESIGN & BRANDING jury. This jury team gathered the best creative and art directors from Asia, Europe, Australia, Africa, and North America.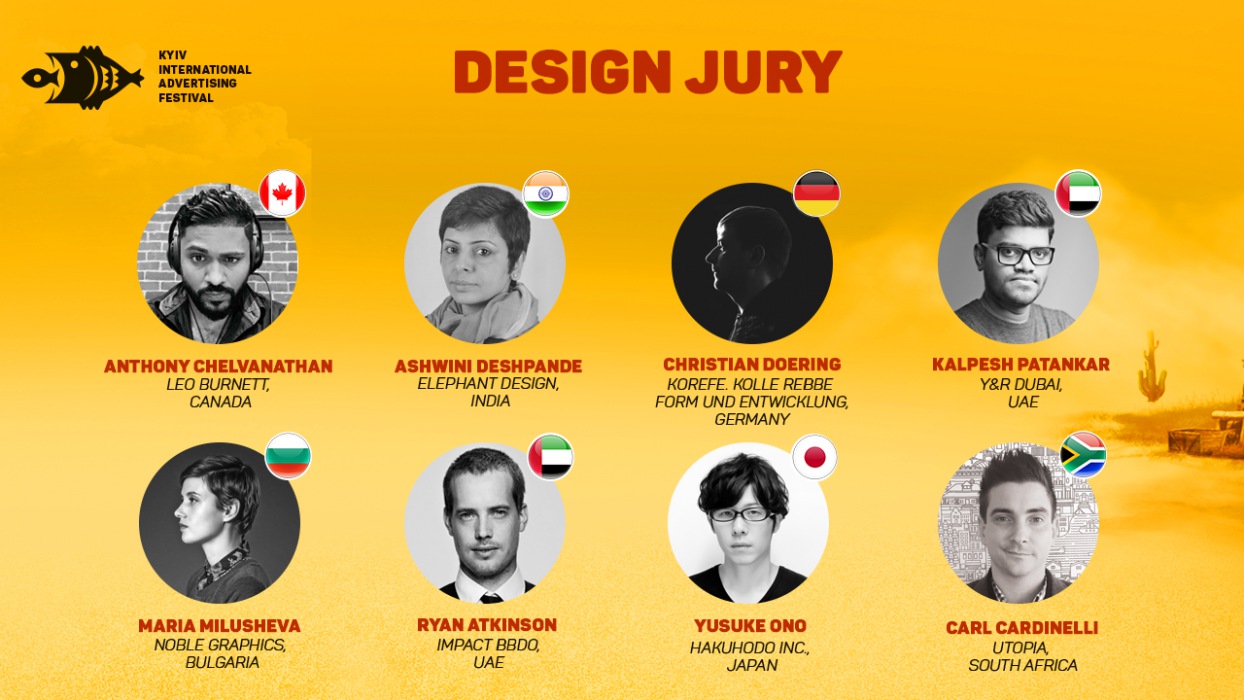 Contestants will compete in 10 categories: corporate & brand identity, editorial/books/corporate publishing/catalogues, DM-materials and original business gifts, calendars, illustration & photography, packaging, data visualization, self-promotion, motion graphics and any other.

The DESIGN & BRANDING jury 17th KIAF includes:
· Ashwini Deshpande, Co-founder & Director at Elephant Design, India
· Kalpesh Patankar, Executive Creative Director at Y&R Dubai, UAE
· Yusuke Ono, Art Director & Creative Director at HAKUHODO Inc., Japan
· Ryan Atkinson. Creative Director at Impact BBDO, Australia
· Maria Milusheva, Creative Director at Noble Graphics, Bulgaria
· Carl Cardinelli, Creative and Managing Partner at Utopia, Republic of South Africa
· Anthony Chelvanathan, Group Creative Director and Art Director at Leo Burnett, Canada
· Christian Doering, Creative Director & Head of Design at KOREFE. Kolle Rebbe Form und Entwicklung, Germany
The jury of this contest will be complemented by several new names — international professionals, so follow us on website and in Facebook.
If you have any questions, please contact organization committee: 0038 (044) 490-90-30, project@vrk.org.ua – Olga Podgorska, contest@vrk.org.ua – Alona Babko.

Don't missed the deadline –22 April, it's very close! Submit you entries now!