Attention! The start of the most objective advertising festival. Of course, it's 17th KIAF!

The organizers called 17th Kyiv International Advertising Festival as the most objective advertising festival. What does this statement mean? The irony, bragging, stupidity or truth?
Without checking by yourself you will never know.
This year advertising and communication market players will be able to submit their best creative advertising projects in 12 contests including more than 150 nominations. For the first time industrial solutions will be evaluated in the individual contest and judged by a separate jury team. Entries will be accepted on the official website kiaf.com.ua until April 22, 2016.
KIAF is the top event of the advertising market of Ukraine and one of the leading Eastern European festivals in the field of advertising and creativity. The event gathers about 1000 entries from leading advertising agencies of Ukraine and Europe, 500 participants, about 100 international experts in jury. This year KIAF will be held in 17th time on 26-27 of May in Kyiv, Atmosphere 360.
The festival is included in the creativity and craft rating of Ukraine of the 2015/2016 season where coefficient is two (k = 2). After results of KIAF it will be completed Ukrainian creative season 2015/2016 and called the best creative agencies of the season on the Ukrainian market.
Entries estimate by independent experts all around the world based on a "win-win" system of 100-point scale (from 1 to 100 points). At the end of judging each entry will get an independent assessment from each jury member, and then the overall score. This final score will help participants objectively assess theirs works, compare it with the works of other participants and assess their chances for participation in other advertising festivals.
This year KIAF has 12 contests:
· FILM
· FILM CRAFT
· PRINT & PUBLISHING
· OUT OF HOME
· RADIO
· DESIGN & BRANDING
· DIGITAL & MOBILE
· ADVERTISING CAMPAIGNS
· MEDIA
· BRANDED CONTENT & VISUAL STORYTELLING
· INDUSTRY CATEGORIES
· BEST MARKETING INNOVATIONS
The Festival will run by the international jury, which will consists of the world's leading specialists in the field of advertising and creativity. In 2016 entries will assessed with 8 contests:
· FILM & RADIO JURY
· FILM CRAFT AND BRANDED CONTENT & VISUAL STORYTELLING JURY
· PRINT & PUBLISHING AND MEDIA JURY
· DESIGN JURY
· DIGITAL & MOBILE JURY
· OOH & ADVERTISING CAMPAIGNS JURY
· INDUSTRY JURY
· BEST MARKETING INNOVATIONS JURY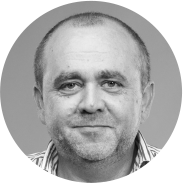 "17th KIAF returned to the more traditional appearance of contests and the main reason is connected with the ordering of contest categories according to the leading international festivals (Cannes Lions, primarily). In addition, the list of advertising contests and categories of KIAF is the need to establish a closer dialogue between agencies and advertisers. KIAF takes place at a very convenient time, on the eve of the season of the major client of creative pitches. But for advertisers, it is very important to choose an agency for the widest range of tasks. If we give the customer the expanded matrix of observations, he will have more opportunities to get to know more successful agencies and their best practices," – it was said by director of the festival Maksym Lazebnyk.
17th KIAF will hold two days — 26-27 May, 2016. The program will include Best Marketing Practices conference with participation of industry leaders and leading Ukrainian and international experts of the advertising market. KIAF will end with the Awards Ceremony.
If you have any questions, please, contact organization committee by phone (0038044) 490-90-30 or via mails: project@vrk.org.ua (Olga Pidgorska), contest@vrk.org.ua (Alona Babko).

See you on the 17th KIAF! The most objective and useful advertising festival forever.