Important information for international guests of the 17th KIAF
Kiev International Advertising Festival is always an international event, and in this year it is not exception. The organizing committee has collected the most important information that will be useful to every international guest.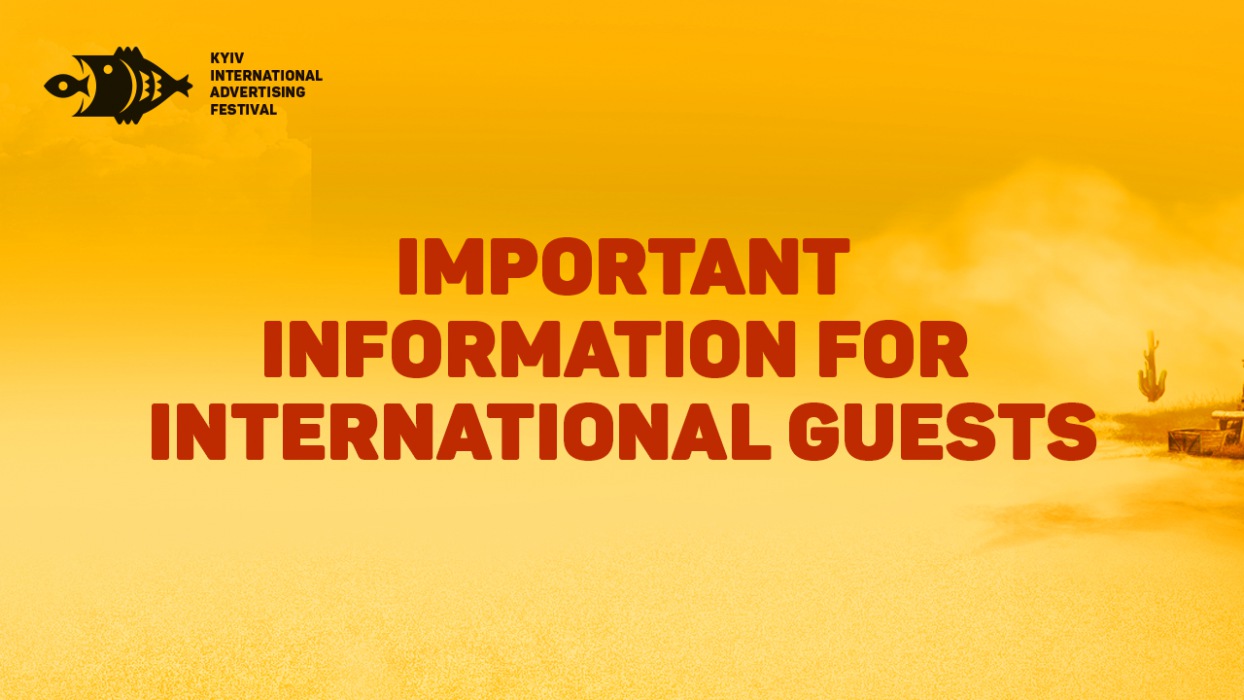 Required documents
For international guests we require to get an invitation to the event. To do this you need to ask the KIAF organizing committee (via project@vrk.org.ua) to send the invitation. It shall contain the passport data of the guest, so please send a request with the passport data. We need the data of the passport of the person whо is going to cross the border. Also tell us the name of the hotel, which you plan to stay, and the date of your arrival and departure.
The organizing committee will send you an invitation, which you should print out and take with you on your trip.
How to get from "Borispol" airport to the center
Every half an hour from "Boryspil" airport there is a public transport – Sky Busthat go to the railway station (it is 10 minute walk from the metro station "Vokzalnaya", and then 10 minute drive from the city center).
Also at the airport you can call a taxi
Phone number of taxi with best rates – 579; +38 (050) 500 6500 (Zebra taxi); +38 (044) 502-08-08, +38 (044) 207-37-37 (limousine taxi).
The location of the Festival
Best Marketing Practices conference and Awards Ceremony of the 17th KIAF will be held at ATMASFERA 360 (57/3, Velyka Vasylkivska str). Below you will find how to get to the venue of the festival.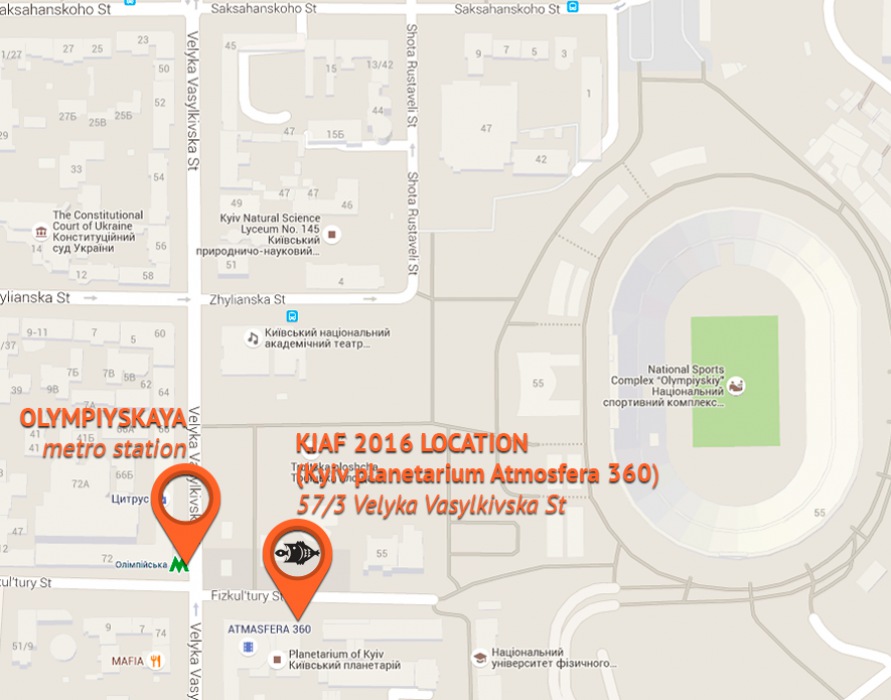 The program of the festival:
- May 26-27 – Conference of Best Marketing Practices
- May 27 – Awards Ceremony of the 17th KIAF (18:00 – Welcome drinks, 19:00 – Award ceremony)
How to apply for accreditation of KIAF
For all who want to visit the seminary program of KIAF – Best Marketing Practices conference and Awards Ceremony must be registered on the website of Best Marketing Practices – best-marketing.com.ua
After successful registration, each participant will be receive email with e-ticket, which have to print and present it at reception on the day of the event. Accreditation will be open until May 20.
If you need any help, please get in touch with the organizing committee: Olga Pidgorska –project@vrk.org.ua.