Chairman of Design & Branding jury will be from the UAE, Print & Publishing and Media jury from Italy
The Chairman of Design & Branding jury at the 17th KIAF will be Executive Creative Director of Y&R Dubai from the UAE, judges of Print & Publishing and Media will be headed by Andrea Sinisi, Director Performance and Strategy in Initiative, Italy.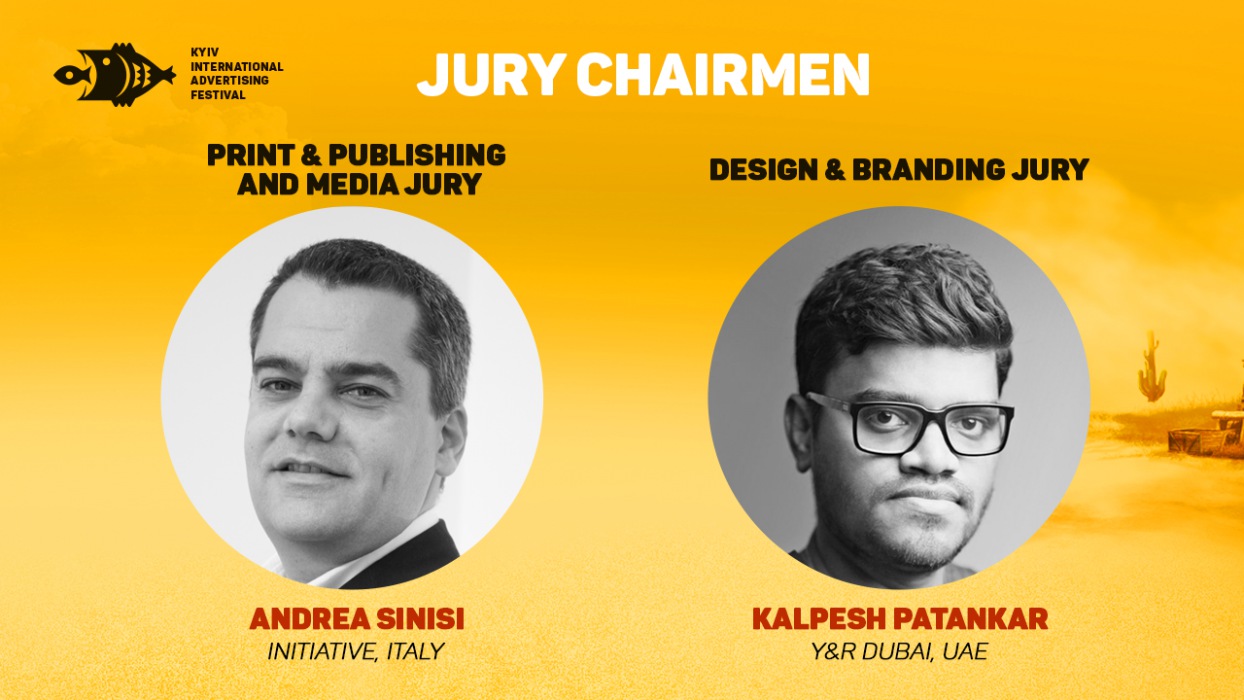 Kalpesh Patankar, Jury Chairman of Design & Branding jury
Kalpesh got used to work as juryman – he was a judge at Art Directors Club Awards, The New York Festivals, The Loeries, Mena Cristal and Adfest. Among his achievements – six golden Lions from Cannes and two golden Andy Awards. He started career in Mumbai 16 years ago, and soon after this he was named as creator №1 in India for the Ariel's campaign. In August 2004, he moved to Malaysia to work with McCann Erickson, later he left for Ogilvy Singapore. Two years later he moved to the Middle East and brought the first two Cannes Golden Prizes for this region.
Andrea Sinisi, Jury Chairman of Print & Publishing и Media
His track record consist lots of works related to strategic planning, marketing and market analytics. Sinisi started his career on the client's side, directing the marketing in the FMCG sector. He left communication when he was hired as a strategic planner in the MEC and Mediacom. Both at home and at the international level, he is appreciated for the innovative approach to the modeling of Marketing Mix. Last year, Sinisa represented Italian advertising community in the media competition at Cannes Lions.
75 jury members from 33 countries pprofessionals with international experience will assess the work of 12 contests in May. The list of the jury members you can find here.
Remember that deadline for entries is on April 22. Sign up on the website of the festival right now.
If you have any questions, please contact organization committee: 0038 (044) 490-90-30, project@vrk.org.ua – Olga Podgorska, contest@vrk.org.ua – Alyona Babko.