17th KIAF announced jury team of FILM & RADIO contests
Organizing committee of 17th Kyiv International Advertising Festival presents jury members of FILM and RADIO contests. The judges will appreciate the originality of creative ideas and innovative approaches that were used to create advertisements and radio commercials –creativity is the core thing.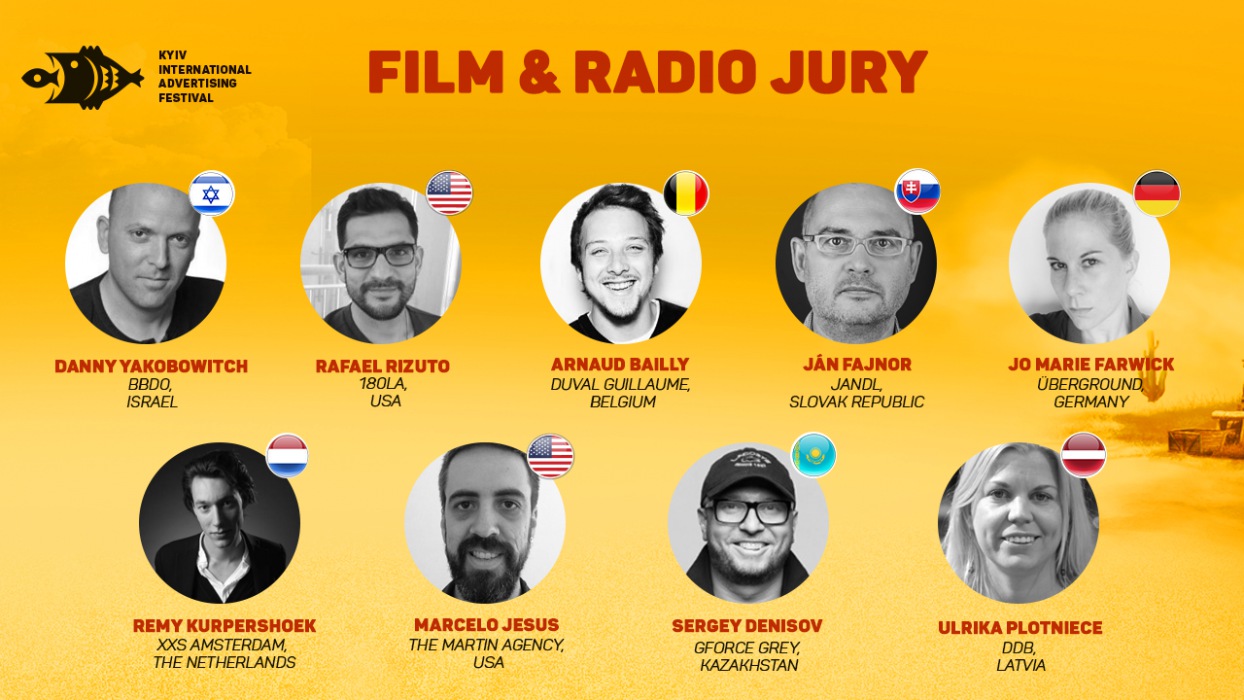 The FILM and RADIO jury of 17th KIAF includes:
· Danny Yakobowitch, Executive Creative Director at BBDO, Israel
· Jo Marie Farwick, Executive Creative Director & Partner at Überground, Germany
· Rafael Rizuto, Executive Creative Director at 180LA, USA
· Arnaud Bailly, Creative Director at Duval Guillaume, Belgium
· Ján Fajnor, Creative Director at JANDL, Slovak Republic
· Marcelo Jesus, Associate Creative Director at The Martin Agency, USA
· Remy Kurpershoek, Executive Creative Director at XXS Amsterdam, The Netherlands
· Ulrika Plotniece, Creative Director at DDB Latvia, Latvia
· Sergey Denisov, Co-Managing Director & Chief Creative Officer at GFORCE Grey, Kazakhstan
Earlier the organizing committee of 17th KIAF announced 5 jury teams:OOH & Advertising Сampaigns, Digital & Mobile, Design & Branding, Film Craft and Branded Content & Visual Storytelling, Best Marketing Innovations.

Therefore, hurry up and submit your works to the festival website because it is 10 days before the deadline – April 22.
If you have any questions, please, contact organization committee: 0038 (044) 490-90-30, project@vrk.org.ua – Olga Podgorska, contest@vrk.org.ua – Alona Babko.