Who will evaluate entries in Print&Publishing and Media contests at the 17th KIAF
The jury of Print&Publishing and Media contests of 17th Kyiv International Advertising Festival includes representatives of leading agencies in Europe and Asia – there are Grey, Initiative, Made by Vaculik, Interesting Times, Young Rubicam, & Green Penguin Media and Saatchi & Saatchi.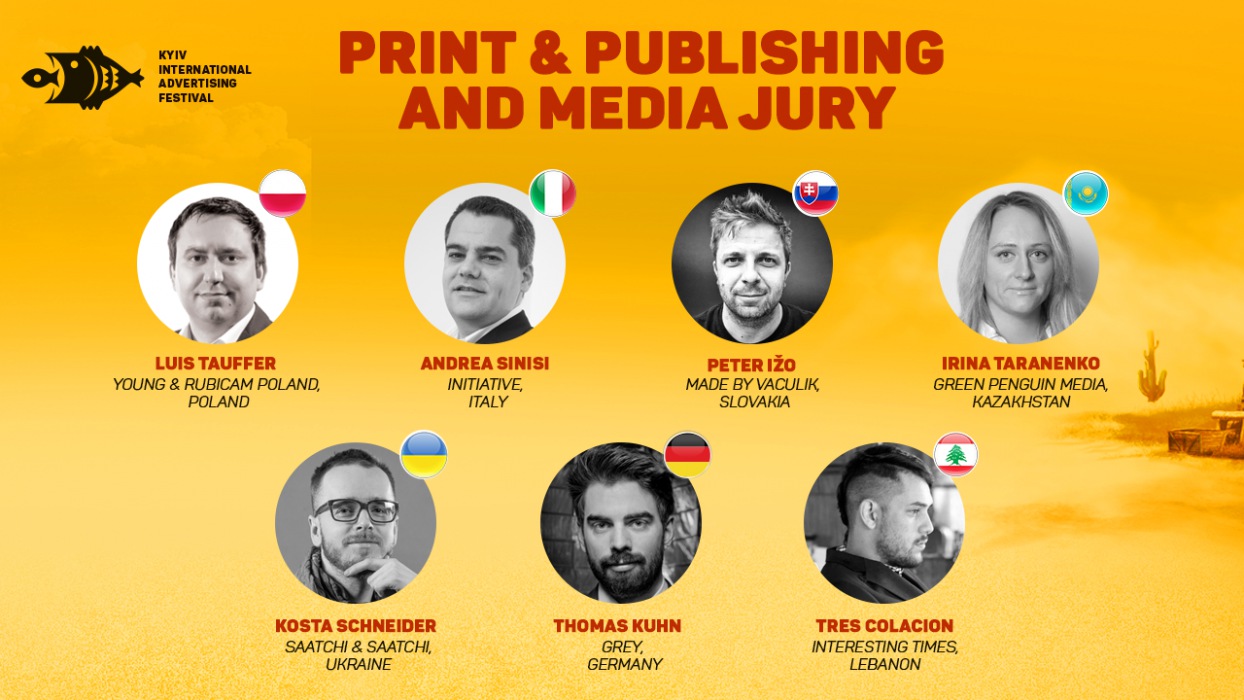 The Print&Publishing and Media jury of 17th KIAF includes:
· Luis Tauffer, Executive Creative Director at Young & Rubicam, Poland
· Andrea Sinisi, Director Performance and Strategy at Initiative, Italy
· Peter Ižo, Creative Director at Made By Vaculik, Slovakia
· Irina Taranenko, Creative Producer at Green Penguin Media, Kazakhstan
· Kosta Schneider, Associate Creative Director at Saatchi & Saatchi, Ukraine
· Thomas Kuhn, Senior Copywriter at Grey Germany
· Tres Colacion, Associate Creative Director at Interesting Times, Lebanon
Reminded that all jury teams have already been formed and published on the website – Film & Radio, Film Craft and Branded Content & Visual Storytelling, Design & Branding, Digital & Mobile, OOH & Advertising Сampaigns, Industry Jury and Best Marketing Innovations, that will be added by several new judges.
Deadline for entries of the 17th KIAF is on April 22, so hurry up and register on the contest website.
If you have any questions, please, contact organization committee: 0038 (044) 490-90-30, project@vrk.org.ua – Olga Podgorska, contest@vrk.org.ua – Alona Babko.