Jo Marie Farwick is the Jury Chairman of Film & Radio team of 17th KIAF
International jury team of Film & Radio contests will be headed by Jo Marie Farwick, Executive Creative Director and Partner of Überground, Germany.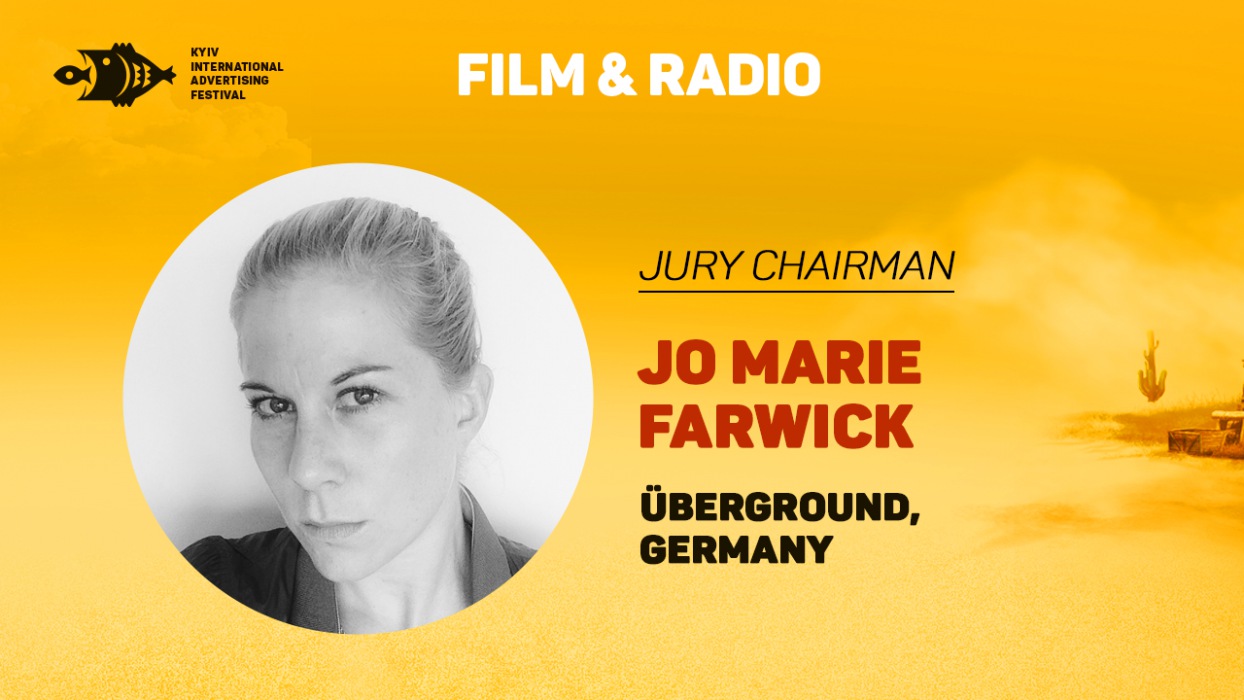 Jo Marie Farwick, Executive Creative Director & Partner, Überground, Germany
Jo Marie has many awards developed from ADC Germany/Europe/New York, LIAA, red dot, etc. (Few Gold, some Silver, many Bronze in Print, Film and Copy) to more digital awards like NY Festival Interactive, Clio Interactive, Titanium Integrated in Cannes. All that because she developed from a more classic creative to a hybrid creative thinking the holistic way when it comes to brands. In these times she invented the job title Hybrid Creative Director which is now adopted by many others in the business.
2011 she was founding member and partner of the Hamburg office of Heimat. Until the end of 2015 she was overseeing more than 60 people and responsible for brands such as Bitburger Brewery and Siemens. Before that she was Chief Creative Director at Jung von Matt. She worked for some car clients such as Mercedes Benz, BMW, MINI and Audi and also made stuff for Nintendo, eBay, Tetra Pak, DMAX, MTV and many more. She totally appreciated working on Lamborghini – a brand that is viral itself; and for IWC – maybe you know some of her headlines.
Deadline for entries of the 17th KIAF is on April 22, so hurry up and register on the contest website.
If you have any questions, please contact organization committee: 0038 (044) 490-90-30, project@vrk.org.ua – Olga Podgorska, contest@vrk.org.ua – Alyona Babko.