One more week to complete your entries for KIAF
Great news! Entry deadline of 17th Kyiv International Advertising Festival is extended to April 29.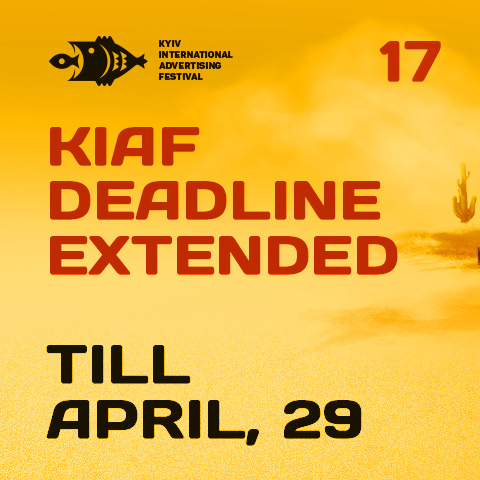 The festival has 12 contests where you can submit your work. Please note that each contests consists of categories and the right choice of it will make you closer to win.
Submit your work to the festival until April 29, 2016 – because it's final deadline. Demonstrate your best projects to 75 jury members from 33 countries. Read more about international jury on the festival website of 17th Kyiv International Advertising Festival.
In case of any questions, please contact the organizing committee: Olga Pidgorska – project@vrk.org.ua, Alyona Babko – contest@vrk.org.ua.
Don't miss the final deadline – April 29, it's very closed! Deadline is extended for each of you! Use this chance!