10 judges from 10 countries in OOH & ADVERTISING CAMPAIGNS jury of the 17th KIAF
Organizing committee of 17th Kyiv International Advertising Festival, the most objective festival, announces jury of contests of OUT OF HOME and ADVERTISING CAMPAIGNS. The jury team includes representatives from Switzerland, Germany, Norway, Austria, France, USA, Russia, Romania, Georgia and Turkey.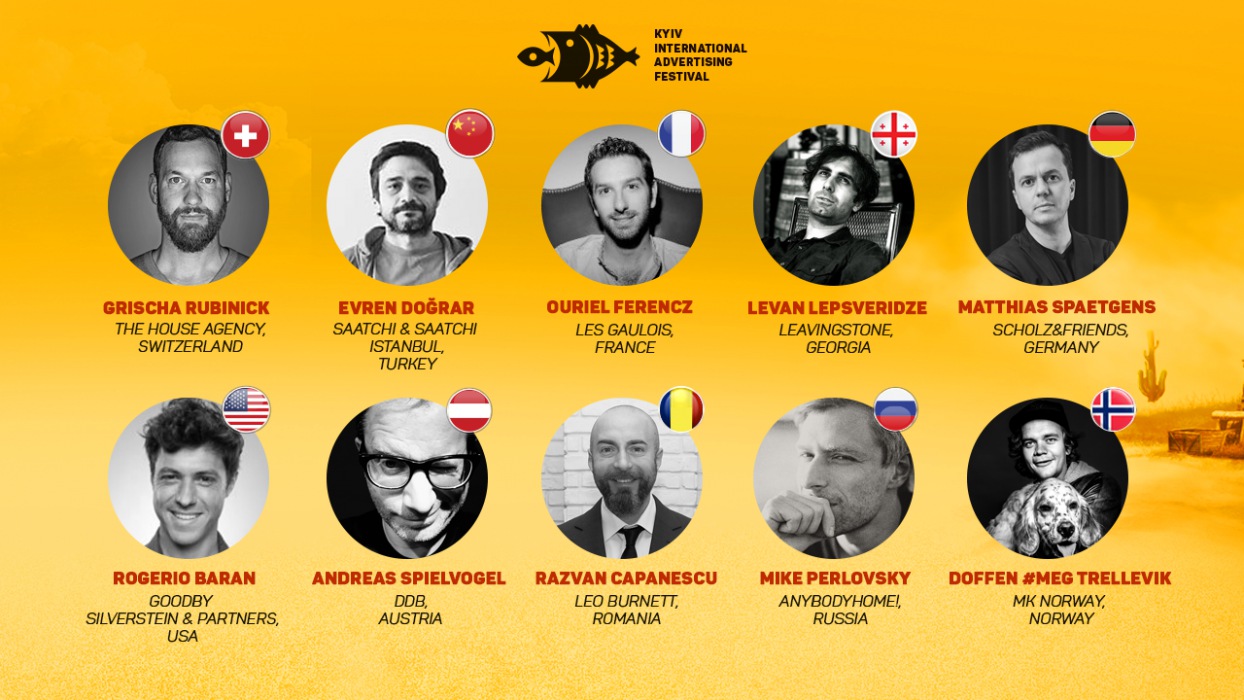 The judges will evaluate all types of outdoor advertising and advertising campaigns with two or more kinds of media and/or non-media communications. They will evaluate the originality of ideas, solutions and ways of technology usage, and as well the quality of implementation.
Jury members of OOH & ADVERTISING CAMPAIGNS contests are repeated winners of international festivals/contests and participants of the international jury teams (Cannes Lions, New York Festivals, ADC*E, Golden Drum, Epica etc.), professionals from 10 countries of the world.
The OOH & ADVERTISING CAMPAIGNS jury of 17-th KIAF includes:
· Andreas Spielvogel, Executive Creative Director at DDB, Austria
· Doffen #MEG Trellevik, Creative Director and Partner at MK Norway, Norway
· Evren Doğrar, Creative Director at Saatchi & Saatchi Istanbul, Turkey
· Grischa Rubinick, Creative Director at The House Agency, Switzerland
· Levan Lepsveridze, Creative Director & Partner at LeavingStone, Georgia
· Matthias Spaetgens, Creative Director at Scholz&Friends, Germany
· Mike Perlovsky, Creative Director at Anybodyhome!, Russia
· Ouriel Ferencz, Copywriter atLes Gaulois, France
· Razvan Capanescu, Chief Creative Officer at Leo Burnett Romania, Romania
· Rogerio Baran, Creative Director at Goodby Silverstein & Partners, USA
We believe that this year's judges will see a lot of interesting, strong works and, of course, appreciate them worthily. So don't delay entry registration till the day of deadline and enter your works right now because the deadline already is on April, 22.
With any questions, please, contact the organizing committee: 0038 (044) 490-90-30, project@vrk.org.ua – Olga Podgorska, contest@vrk.org.ua – Alona Babko.
Don't miss the chance to take a leading position in the objective rating of 17th KIAF!